Top 7 Largest Ships in the world
1. Knock Nevis
Name: Knock Nevis
Owner: First Olsen Tankers Pte. Ltd.
In service: 2004
The Knock Nevis is a massive ship, last used as a floating storage and offloading unit (FSO). She was previously a supertanker and was the longest ship ever built, as well as the greatest deadweight tonnage ever recorded.
When plying the sea, the vessel had a fully laden draft of 24.6 m (81 ft), rendering it unable to navigate the English Channel, the Suez Canal or the Panama Canal when its load was up to capacity. As a tanker she was known as the Seawise Giant, Happy Giant, and Jahre Viking.
In December 2009, the vessel was sold to Indian breakers and renamed Mont for her final journey. After clearing Indian customs, she was intentionally beached in India for ship breaking. She was photographed beached for scrapping at Alang, India on 4 January 2010
2.Batillus class supertankers
Name: Batillus class
Operators: Flag of France.svg Société Maritime Shell France
In service: 1976 to 2003
In commission: 1976 to 1979
The biggest ships by gross tonnage ever constructed were four Batillus-class supertankers built in France at the end of the 1970s, having 555,000 metric tons deadweight (DWT) and a 414-meter length.
Built in the Louis Joubert Lock, they were launched from the shipyard Chantiers de l'Atlantique at Saint Nazaire. The only other ship considered by many as larger was the Knock Nevis (ex Jahre Viking, Happy Giant and Seawise Giant) of 1981, which was originally designed with a smaller tonnage than the Batillus class, but had its length and tonnage increased during construction. If gross tonnage is considered, the Batillus and Bellamya each had a gross tonnage of 275,276 tons. This is the greatest in history, including the Knock Nevis (260,581 gross tons when in service as an oil tanker). The class's depth of nearly 36 meters and full load draft of 28.5 meters are records for tankers.
Ships of the Batillus class included:
* Batillus, built in 1976, scrapped in 1985.
* Bellamya, built in 1976, scrapped in 1986.
* Pierre Guillaumat, built in 1977, renamed Sea Brilliance, scrapped in 1983.
* Prairial, built in 1979, renamed Hellas Fos, renamed Sea Giant, scrapped in 2003
3. Esso Atlantic class

Name: Kapetan Giannis
IMO No: 7376525
Ex: Esso Atlantic-1990
Built: 1977
Type: Tanker
Status: Demolished 2002 Pakistan
SubType: Crude
Flag: Greece
DWT: 516,891
Draft: 24.39
Builder: Hitachi Zosen, Ariake Yard, Japan (4484)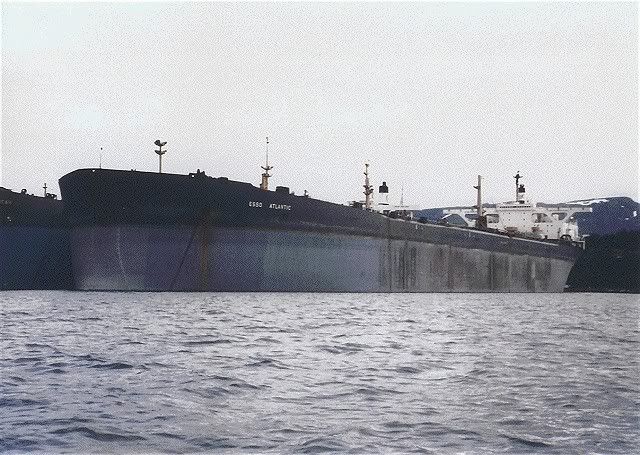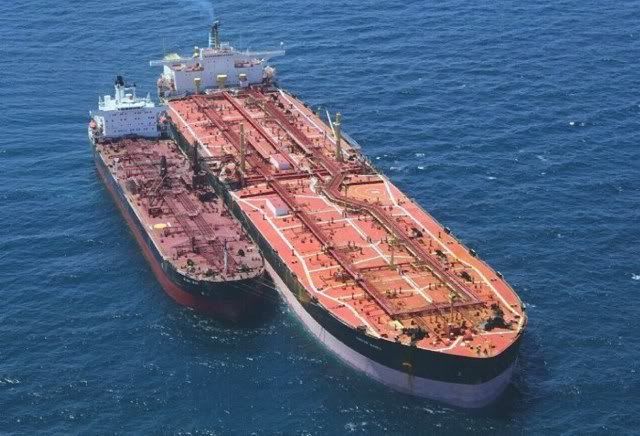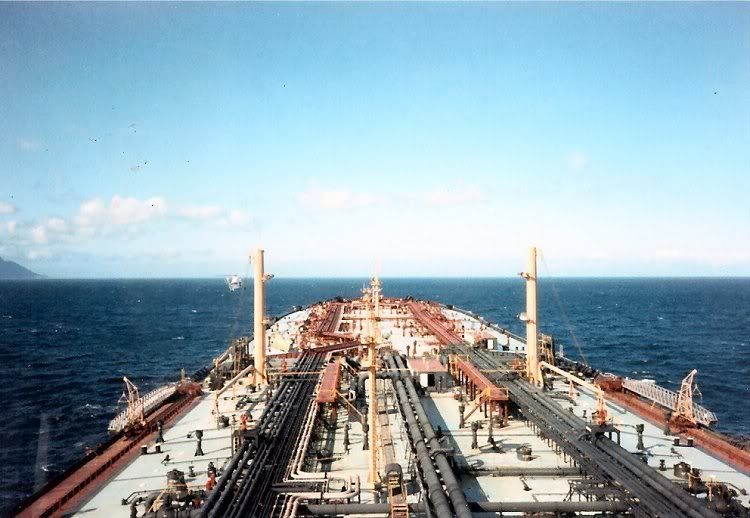 4. Emma Mærsk
Name: Emma Maersk
Owner: A. P. Moller-Maersk Group
Builder: Odense Steel Shipyard Ltd, Denmark
Homeport: Taarbæk, Denmark
Emma Mærsk is a container ship owned by the A. P. Moller-Maersk Group. When she was launched, Emma Mærsk was the largest container ship ever built. As of 2009 she and her 7 sister ships are the longest container ships constructed and the longest ships currently in use. Officially, Emma Mærsk is able to carry around 11,000 twenty-foot equivalent units (TEU) according to the Maersk company's method of calculating capacity, which, at her introduction into service, was about 1,400 more containers than any other ship is capable of carrying. The Emma Mærsk was also featured on an entire episode of Mighty Ships.

5. Berge Emperor class
Name: Berge Emperor
Built: 1975
Type: Tanker
Status: 1981-Laid up in Vetlefjord,Norway;
Sold in 1985 to Maastow BV., Netherlands & renamed Emperor,
Demolished Kaoshiung 30-03-1986
SubType: Crude
Flag: Norway
Builder: Mitsui Shipbuilding & Engineering Co. Ltd., Japan (1004)
Owner: Sig. Bergesen D.Y. & Co. A/S., Norway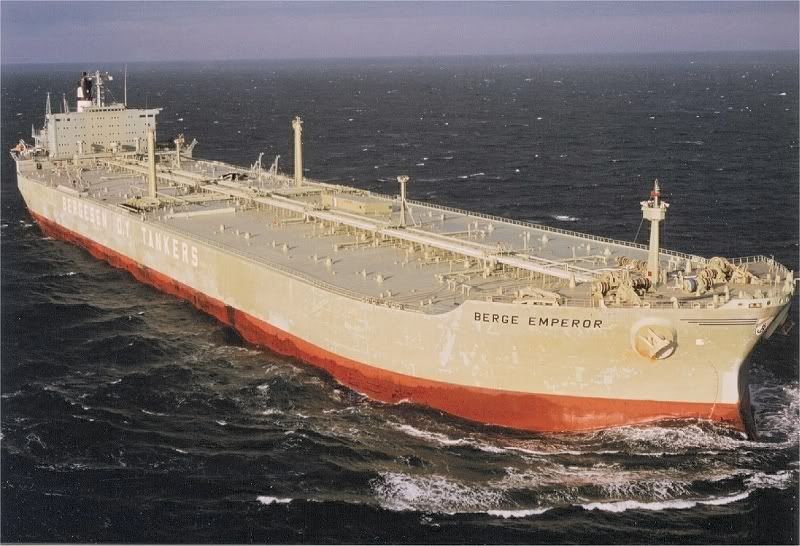 6. TI class supertankers
The TI Class of ships are the four largest double-hulled supertankers in the world, and as of 2004 became the largest ocean going ships since the previous largest, the single hulled supertanker Knock Nevis was converted to a permanently moored floating storage and offloading unit (FSO). The class comprises the ships TI Africa, TI Asia, TI Europe and TI Oceania, where the "TI" refers to the VLCC Tanker Pool operator Tankers International L.L.C. The class were the first ULCCs (Ultra-large crude carrier) to be built for 25 years.
7. Globtik Tokyo class
Name - Globtik Tokyo
Built - 02/1973
Flag - Japan
Check this out.